Before & After
Before and after photos from some of our previous jobs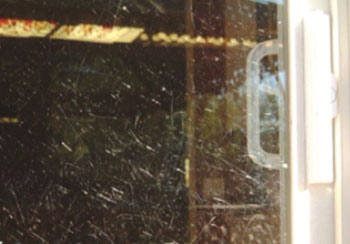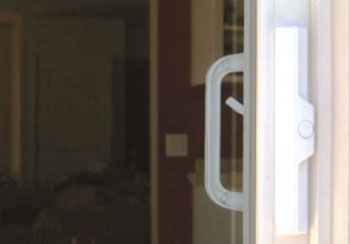 From installing film guard to keeping your windows clean
We provide comprehensive glass care
Film guards work by providing an optically clear, thick, durable distortion-free layer of plastic film that is applied over your glass to protect it from all forms of vandalism.

Film guard protects from heavy scrapes and scratches to paints and acids, as well as holding glass together in cases where it may have been shattered. If you have experienced intentional graffiti this is the perfect solution that will save you thousands in glass replacement or repair cost. Used for commercial store front windows, bathroom mirrors, display cases, glass furniture surfaces, great for preventing pet scratches on residential windows and much more.

The mounting solution used during the installation of your film guard may require a dry-out time. Cold or non-sunny weather conditions can lengthen the dry-out time, while warm weather and direct sun light exposure will shorten the dry-out time. Small water beads and a slightly cloudy look may appear during the dry-out time. If slow drying does occur, do not become alarmed. The film will dry-out.

**DO NOT CLEAN THE FILM FOR 30 DAYS AFTER INSTALLATION

Always use fresh clean soft materials

To wash and dry your window film surfaces.

Most glass cleaners will work well, although

A good cleaning solution for window film is 1/2 ounce of liquid dish soap added to 1 quart of fresh water.

A soft cloth or a clean synthetic sponge is recommended

Always use soft, non-abrasive materials for washing the window film followed by another clean soft cloth or soft rubber squeegee for drying.

To avoid scratching the film

Do not use bristle brushes, abrasive scrubbing sponges, or any cleaning materials that may have been contaminated with dirt particles, as is commonly the case when washing interior and exterior windows with the same cleaning materials.

Some brands of paper towels are too coarse

Paper towels that are too coarse will put fine scratches on the film, even films with hard scratch-resistant protective finishes. While these scratches may be too light to be seen at first, they can damage the polished look of the film over time.
(347) 283-6067
Call for a FREE QUOTE today!!
We can save you
up to 75%

the cost of replacement.

Our primary goal is to save you money. Our service is guaranteed to remove the damage distortion free (unlike our competition we'll be more than glad to inform you of methods to watch out for), or you don't have to pay.
Contact us Today
Give us a call at (347) 283-6067 or send us an email for a FREE QUOTE!